Disinfectant Cleaner -15lt Bulk pack + FREE Forever sprayer
Disinfectant Cleaner -15lt Bulk pack + FREE Forever sprayer
15lt BULK pack + FREE Forever sprayer
Washes :750 Washes *
Delivery & Return
15lt Eco box + FREE Bonus "Forever" Trigger Sprayer - STOP single use plastics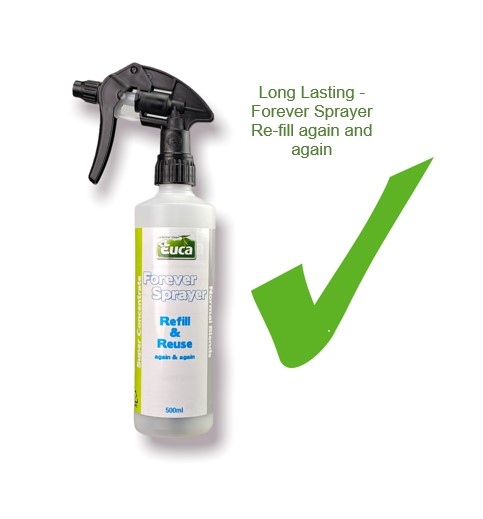 Euca Disinfectant is a Commercial Grade Concentrate Cleaning Product
✔️ Contains 3% Phenoxyethanol, an effective Bacteriacide This product is made from 100% Australian eucalyptus oil and no other artificial fragrances are added. This powerful formula cleans as well as deodorises. Ideal for use in toilets, bathrooms, showers, rubbish bins, on walls and floors and even in your laundry wash!
Suitable for use in food preparation areas
Ideal for use in an atomiser spray bottle for a natural eucalyptus aroma
Non-caustic and manufactured without bleach or ammonia - tested against; Staphylococcus aureus (known as golden staph) Pseudomonas aeruginosa (It is a frequent cause of pneumonia) Salmonella enterica (causes diarrhoea, nausea & vomiting) Enterococcus hirae (causes fever, chills, headache & nausea)
No animals are harmed in the process of making Euca products – we love all animals - big and small.Made with; water, eucalyptus oil, quaternary ammonium compound, ethoxylated alcohol (surfactant) and food colouring Disclaimer: - Euca does not make any claim that our products specifically eliminate the current worldwide pandemic problem, but our articles and blogs do outline the best process for the removal of germs through thorough cleaning as well as disinfecting. - Our Disinfectants and sanitiser have been independently tested to achieve the required elimination rate needed to be a superior product in the Australian market. Feel free to ask us for these reports.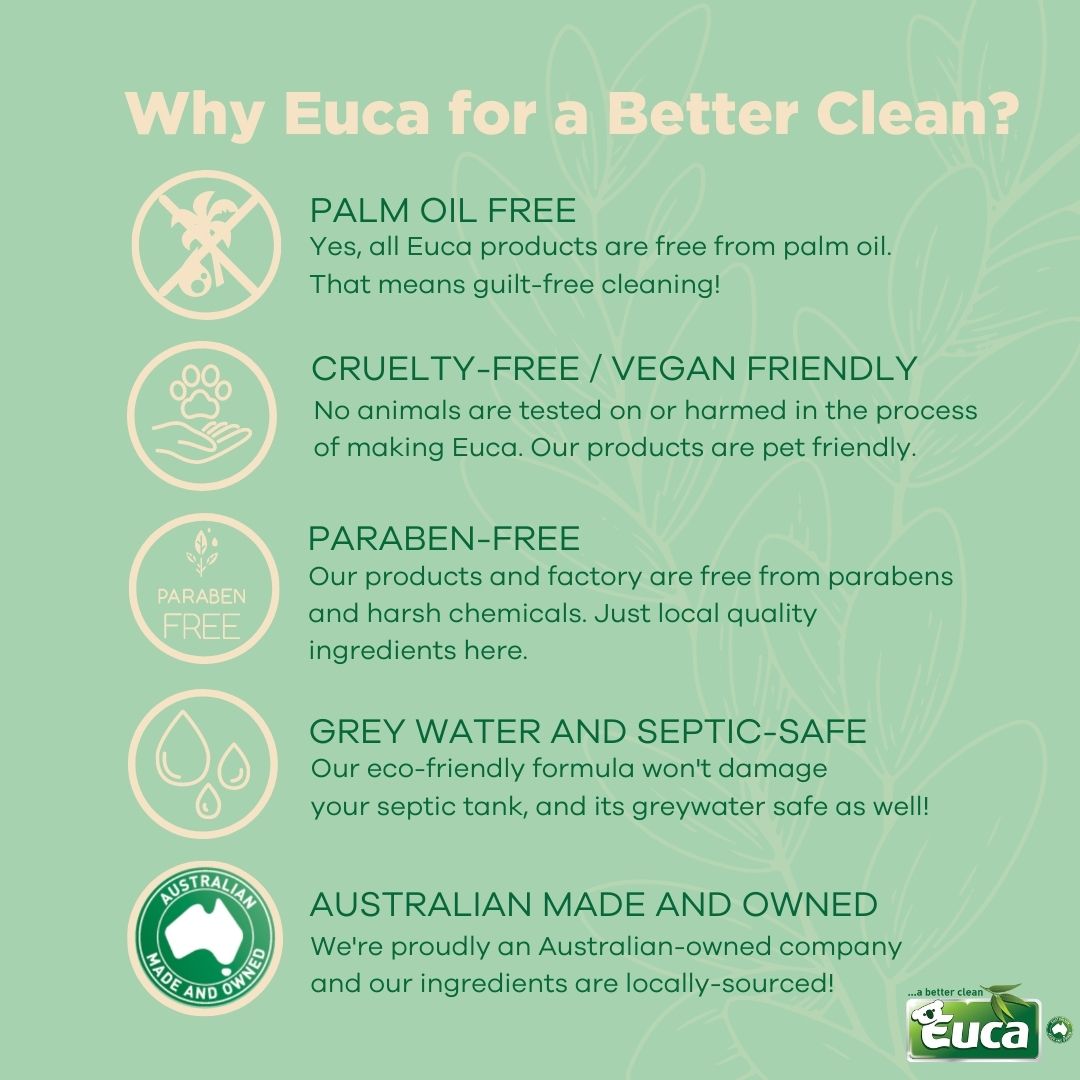 More Information

| | |
| --- | --- |
| Double Points | double points |
| Size | 15lt Eco Refill bag in box |
| Short Description | 15lt BULK pack + FREE Forever sprayer |