ESSENTIAL AIR FRESHENER - EUCALYPTUS RADIATA AND MALLEE - 500ML
ESSENTIAL AIR FRESHENER - EUCALYPTUS RADIATA AND MALLEE - 500ML
Can be used on clothes, pet beds, or just as an air freshener
Delivery & Return
Euca Essential Air Freshener
With a Natural Peppermint & Eucalyptus Scent this air freshener will keep your home smelling clean and fresh.
100% Made in Melbourne
100% Organic Air Freshener
Can be used on clothes, pet beds, or just spray it in the air at home or in the office
Not tested on animals
Does not contain palm oil or parabens
So, what is Euca Essential Air Freshener?
Euca essential Air is an ideal freshener for the whole home environment or office. It will convert stuffy stale air into a pleasant atmosphere with natural aromas. It is perfect for the Kitchen, Laundry, bathroom, kids' rooms, plus use in shoes, around clothes storage, in the car, caravan and in sick rooms as well.
The natural eucalyptus helps in eradicating moths, silverfish and more from your home and can help those with bronchial and congestion issues. Best of all it's a great Natural surface cleaner, with the anti-bacterial properties of eucalyptus helping to remove any nasties spreading throughout the home.
No animals are ever harmed in the process of making Euca products – we love all animals!
No Palm Oil is used in any Euca Products
No Parabens are addedAustralian made using, Peppermint, Eucalyptus Radiata (Peppermint Gum) and Eucalyptus Blue Mallee (Polybractia) plus de-ionized water.Learn more about Euca. Read the Euca Story here.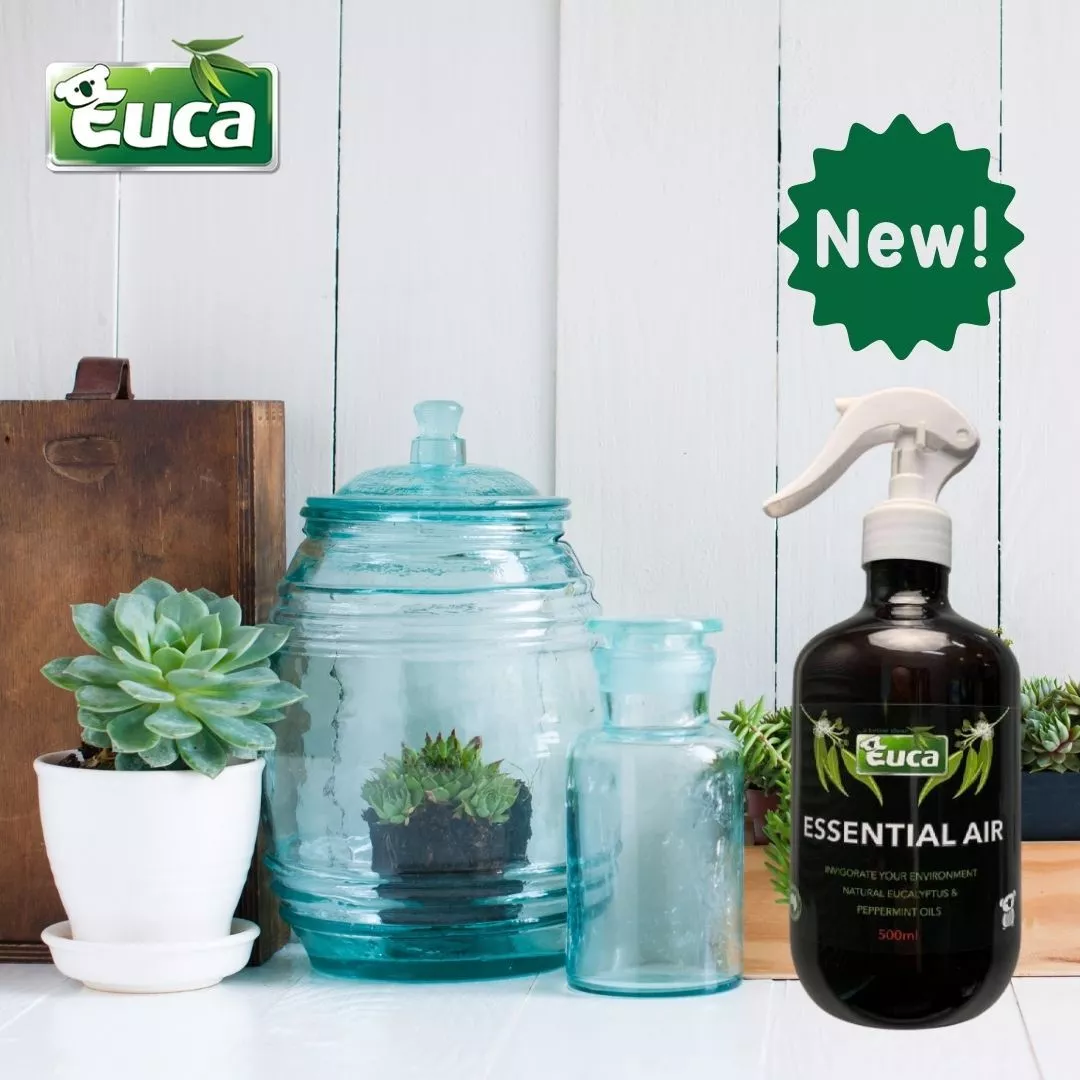 More Information

| | |
| --- | --- |
| Size | 500ml |
| Short Description | Can be used on clothes, pet beds, or just as an air freshener |