Euca Car Paint Polish, Protection and Rejuvenation cream - 500ml
Euca Car Paint Polish, Protection and Rejuvenation cream - 500ml
Designed to retard the re-soiling of your car
Delivery & Return
Euca Car Paint Polish
Euca now has the perfect car care product. Our automotive paint polish and protection creams will give your car a show shine in seconds.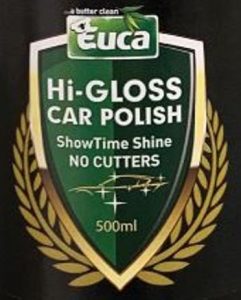 Euca Hi-Gloss is the ideal automotive paint polish and protectant. This car paint polish will give a show standard shine in minutes.
Hi-Gloss does not contain cutting compounds that will wear your paintwork down over time, but will enhance and protect from the oxidizing and wearing effects of the weather elements.
Designed to retard the re-soiling of your car paint work as well, it will make that shine last longer and also turns cleaning into a breeze. A quicker and easier car paint polish.
Just apply Euca Hi-Gloss onto vehicle paintwork with a soft clear cloth. Then rub it off with a new "clean" cloth, such as a microfiber cloth for best results.
It will not scratch, so it is safe on all glass and plastics as well.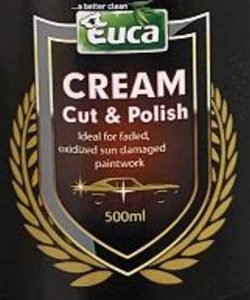 Euca CREAM Cut and Polish - Contains the finest, cosmetic grade cutting media that will not scratch solid colour paint work, yet will remove old, dried oxidized paint to expose the new layer of paint which lies just below the damaged (oxidized) surface.
The result is a high gloss new paint finish.
Apply Euca Cream Cut and Polish with a soft cloth, lightly rubbing in a circular motion. Rub off with a "clean" cloth for an "as new" result. Repeat as needed on older tired areas.
Not suitable for Metallic paint finishes and clear coat solid colour paints. Contact us directly if you are unsure if this product is suitable for your vehicle.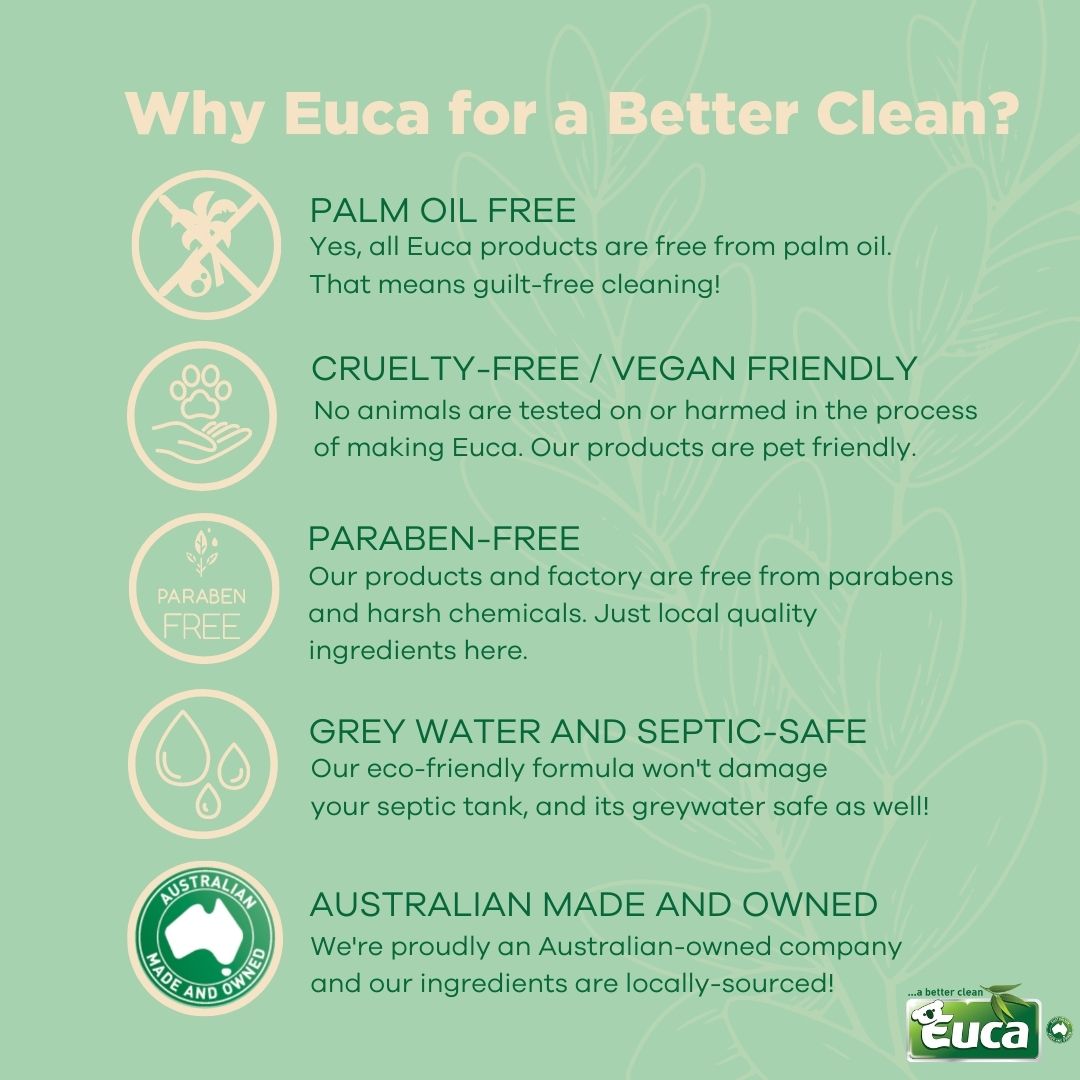 More Information

| | |
| --- | --- |
| Short Description | Designed to retard the re-soiling of your car |