Euca Soft Wash – 1.5Lt double up deal
Euca Soft Wash – 1.5Lt double up deal
Special Price$30.00Regular Price$37.84
-21 %
Delivery & Return
Remember to order a "Cap & Bung" removal tool for all 10lt and 20lt Drums – it makes adding the tap a breeze! Available from our "Accessories & Replacement Parts" page here.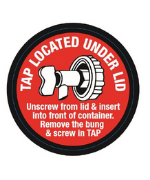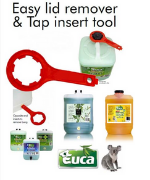 Euca Soft Wash – Premium Laundry Detergent
No added perfume so only the natural fabric smell once washed. No Strong Eucalyptus odour after the wash, so no perfume smells and totally fragrance free.
Perfect for hand washing delicates
Specifically made for woollens Blankets and Towels
All Natural soap blend "Concentrate"
Sodium and Phosphate Free
Low allergenic
Ideal in warm or cold water
Suitable for Top and Front loading machines
Made with Pure Australian Eucalyptus Oil
Suitable for septic, bio and grey water systems
No Animals Harmed to make Euca – we love all animals – big and small.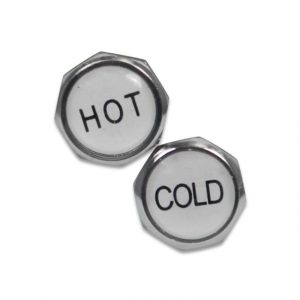 Made with: water, potassium hydroxide, oleic acid, coconut fatty acid and alkylbenzene sulphonic acid – no colouring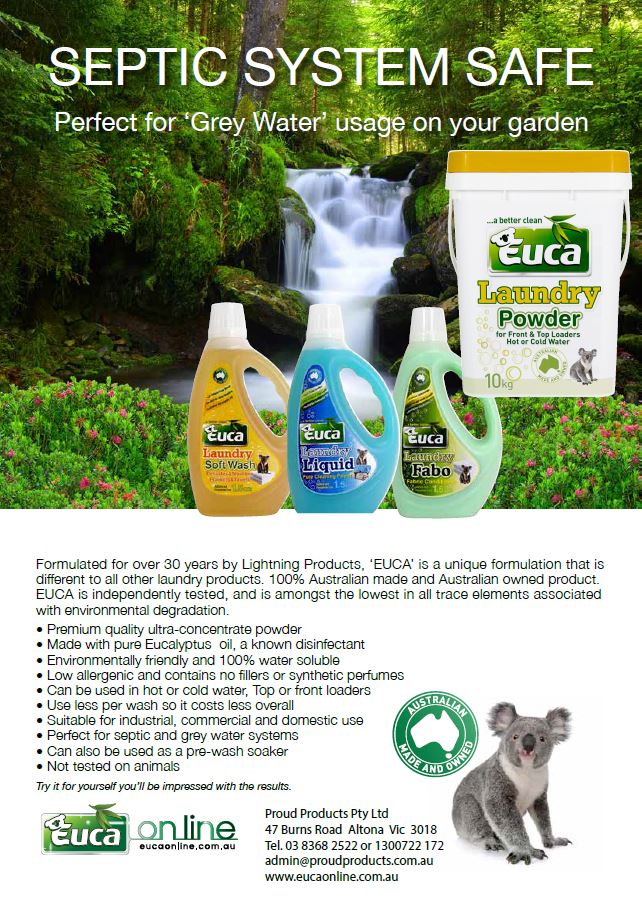 More information; Soft Wash Is an Australian made "Premium Blend" natural soap based concentrate laundry liquid. Was previously known as Wool Wash, but is so much more useful than just pigeon holing it for wool only. Use Soft Wash as your secondary washing aid for all delicates, blankets, towels and doona's. The natural soap formula makes it perfect for hand washing and soaking but can be used in your machine as well. Follow the washing guides for the fabrics being cleaned. Other wool washes strip lanolin from your woollens, destroying its water protection and ability to warm or cool, where Soft Wash being a natural soap base will not. Again we made Soft Wash using Australian eucalyptus oil and like its family is suitable for all septic, bio and grey water systems and is low allergenic for those with sensitive skin.
More Information

| | |
| --- | --- |
| Size | 1.5kg |