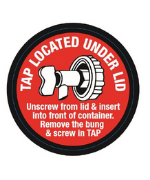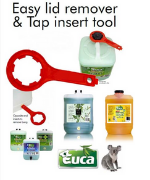 Euca Glass, All Purpose Hard Surface Cleaner …. is also a Fabric spot stain remover
NOW with added Phenoxyethanol, an excellent Broad Spectrum Bacteriacide.
Superior and fast streak free cleaning for all modern surfaces
Quick drying and no residue
Contains an Anti-static agent to repel dust and lint
Perfect for all glass, mirrors and computer screens
Ideal for all hard surfaces, desk tops, kitchen, Bathroom, laundry , stone benches and upholstery
Sinks, taps, shower screens, tiles, cook tops, splash backs and more
Spot stain remover for carpets, fabrics
Safe on stone benches and painted surfaces
Perfect for automotive use on interiors and windows
Safe on Phones, keyboards, plastics and Perspex
No Animals Harmed to make Euca – We Love all animals

Made with; water, butyl cellosolve, ethoxylated alcohol (surfactant) and food colouring
________________________________________________________________________________

More information;
Glass has been developed as the best streak free glass and shiny surface cleaner you can buy.
Able to be used on all highly-polished surfaces it makes life simple and stress free around the house with its quick drying no residue formula. It also has an added anti-static agent to repel dust and lint to reduce re-soiling.
Use on glass, windows, mirrors, chrome, bench tops, tables, chairs, tiles, basins, taps, automotive interiors, phones, computer screens, keyboards, and all plastics.
A little trick about Euca Glass is it will remove stains and marks from fabrics, so great on chairs and carpets as well as clothes.
Introducing the new 1lt Super Concentrate Range
How to use Euca Super Concentrated Products
USE OUR 500ML BOTTLES AND SPRAYERS AGAIN AND AGAIN. OR USE YOUR OWN SPRAYER YOU ALREADY HAVE AT HOME - IT'S EASY.
DIRECTIONS:
1. TO MAKE 500ML OF PRODUCT - FILL 300ML OF WATER IN YOUR EMPTY SPRAYER BOTTLE - ADD 200ML OF SUPER CONCENTRATE ON TOP. (we recommend adding the water first to stop any excess foaming when filling) if you have a different sized bottle you can guess by two thirds water (2/3) to one third (1/3) super concentrate .
2. THE 1 LT CHAMBER BOTTLE MEASURES 100ML OF SUPER CONCENTRATE AT A TIME . SO YOU NEED TWO MEASURES (200ML) TO ADD TO 300ML OF WATER. ALWAYS ADD WATER FIRST AS THE OPPOSITE WILL RESULT IN LOTS OF SOAP SUDS