Dish Washing Powder Concentrate - Eucalyptus - 18kg Eco Box
Dish Washing Powder Concentrate - Eucalyptus - 18kg Eco Box
A commercial grade blend made using all Australian eucalyptus oil
Delivery & Return
Euca...Eucalyptus ...Dishwashing powder. ...
Concentrate .... Use Less
100% soluble and Bio degradable
Natural Eucalyptus has strong deodorising and cleaning powers
No added fillers or chlorine ... no nasties
Tough on all grease and grime with an added rinse aid in the formula
Commercial grade ....
Use less per wash – costs less overall
Known to clean and protect the inside of your dishwasher
Compatible with all standard dishwashing machines
Deodorises and sanitises
Does not contain fillers which are known to stay inside your dishwasher
No Animals Harmed to make Euca – We Love all animals
Q: How much Euca should I use?
A. Euca is a pure concentrate - so use less, save money!
Dishwashing powder - how much should I use?
Just add one scoop (20gm) to your machine's powder detergent dispenser (or to the bottom of the machine is no dispenser) and select the desired cleaning cycle.
This product contains: Sodium Carbonate, Sodium Tripoly, Sodium Percarbonate, Tetra Sodium Salt, Nonionic Surfactant and Natural Eucalyptus Oil.
__________________________________________________________________________________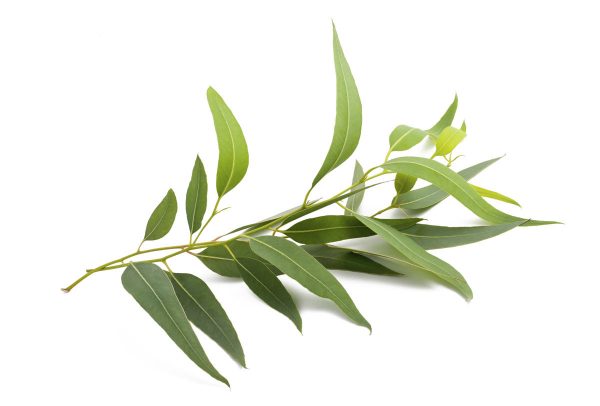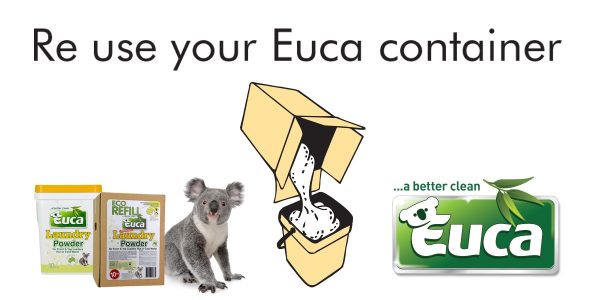 More information;
A commercial grade blend made using all Australian eucalyptus oil for its superior cleaning and deodorising properties plus added rinse aid to make your glasses sparkle.
Like Euca Laundry Powder, it does not contain any added fillers to clog your machine or leave residue on your wash. The eucalyptus removes the need for any synthetic perfume or petrochemical surfactants. Euca Dishwashing Powder is a hardworking 100% biodegradable and 100% soluble wash that can be used on any setting and is ideal for eco washes.
The New Euca Dishwashing Powder is a 100% soluble hard working commercial grade formula made with the natural cleaning and deodorising power of eucalyptus.
Perfect for all types of Dishwashing appliances and suitable for all homewares, glass ware, cutlery and china.
Does not contain fillers which are known to stay inside your dishwasher and cause residue stains and smells and cause mechanical wear and tear.
A small amount goes a long way.
More Information

| | |
| --- | --- |
| Double Points | double points |
| Size | 18kg Eco Box |
| Short Description | A commercial grade blend made using all Australian eucalyptus oil |