Dish Washing Powder Concentrate - Peppermint
Dish Washing Powder Concentrate - Peppermint
$21.00 - $130.00
A Fresh Blast of peppermint through your kitchen with each wash
Delivery & Return
FREE SHIPPING OFFER (T&C's apply)
This offer is not eligible with any other promotions or specials.
Can only be used ONCE per customer.
Can only be redeemed on ONE product offered in the promotion.
NOTE: You will NOT be able to purchase two or more products from this promotion and receive free shipping.
Dish Washing Powder Concentrate - Peppermint
A commercial grade blend made using Natural Peppermint Oil for its superior cleaning and deodorising properties with added rinse aid to make your glasses sparkle.
Euca Dish Washing Powder contains no synthetic perfume or added fillers known to clog your machine or leave residue on your wash. It is a hardworking, 100% biodegradable and 100% soluble wash that can be used on any setting and is ideal for eco washes.
A concentrated formula means you use less and save money!
As well as being tough on grease and grime, Euca Dish Washing Powder also cleans the inside of your dishwasher.
Tough on grease and grime.
Concentrated formula.
100% soluble.
100% Biodegradable.
Ingredients
Sodium Carbonate, Sodium Tripoly Phosphate, Sodium Percarbonate, Tetra Sodium Salt, Low Foam Nonionic Surfactant and Natural Peppermint Oil.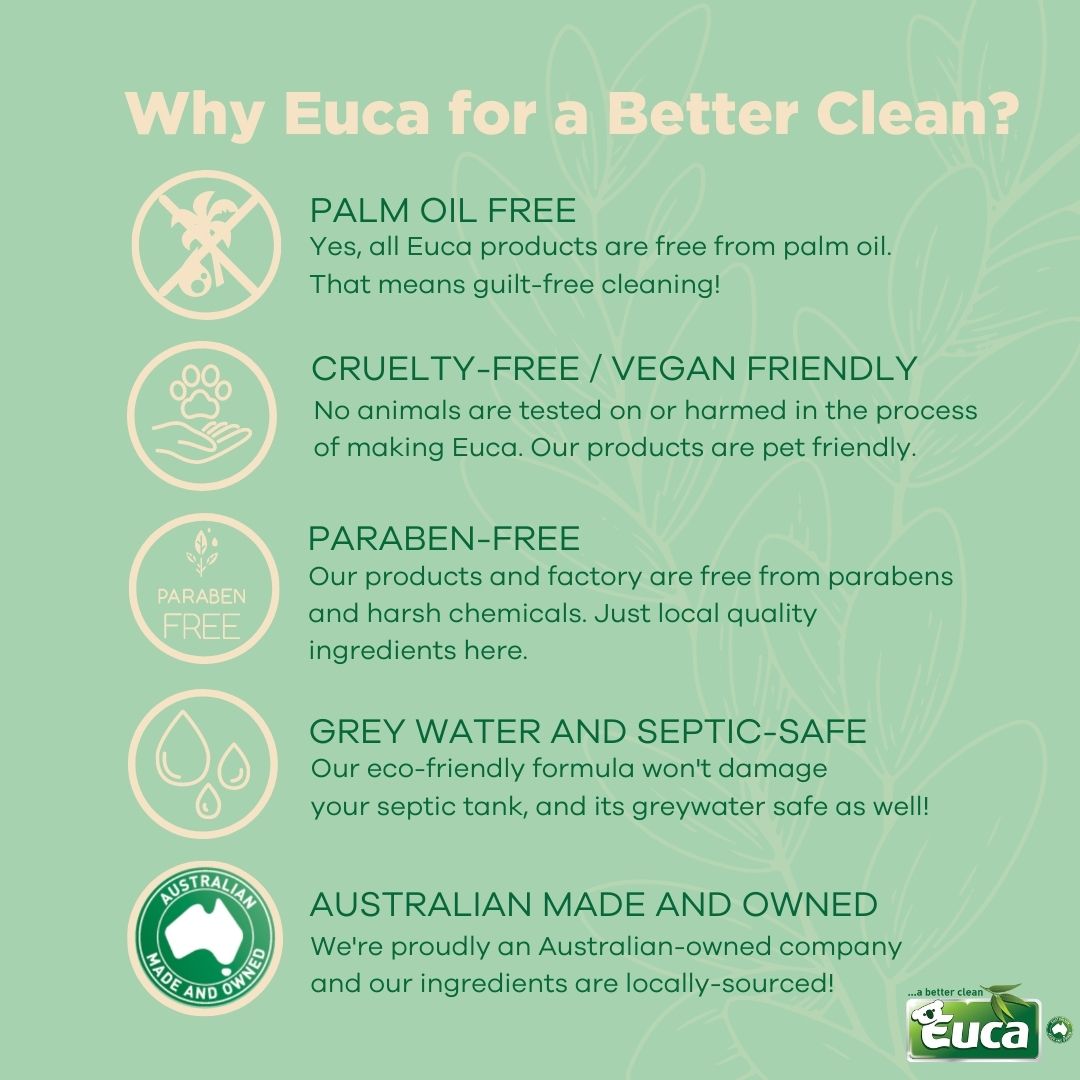 More Information

| | |
| --- | --- |
| Short Description | A Fresh Blast of peppermint through your kitchen with each wash |