Euca Lavender Laundry Powder
Euca Lavender Laundry Powder
$37.95 - $66.00
Get in quick – last stocks until Winter/June 22.
Delivery & Return
Here at Euca, we may use Eucalyptus in most of our products but we are also aware of the great alternatives in essential oils that not only perform as well as Eucalyptus but also offer a distinctive change in your washing fragrance.
Introducing our Euca Laundry Powder with Lavender!
It was no easy task but after some intense testing to ensure all the key points of the original Euca Eucalyptus Laundry Powder were met, we finally had a finished product to offer.
A premium Concentrate – so you use less!
Remove stubborn soils and stains.
Ideal in Hot or Cold Water.
E. Washing Machine Safe.
Low allergenic making it safe on sensitive skin.
Low in Sodium and Phosphate.
Suitable for Top and Front Loading Machines.
Suitable for septic, bio and greywater systems. Also safe to use in modern sewage treatment systems.
Cleans and protects the inside of your machine.
As always, our Euca Laundry Powder contains no nasties to upset allergy sufferers and will also clean the inside of your machine making it smell fresh and last longer.
Just like the Eucalyptus Laundry Powder, the Lavender Laundry Powder is also exceptionally concentrated meaning you use less, saving you money.
Front Loader: Approximately 20gms
Top Loader: Approximately 40gms
Hand Wash: Approximately 20gms mixed with warm water before immersing garment.
Ingredients
Sodium Bicarbonate, Sodium Carbonate, Ethoxylated Alcohol Nonionic, Natural Australian Lavender Oil, tetra Sodium Salt, Sodium Tripolyphosphate, Disodium Trioxosilicate, Sodium Alkylbenzene Sulphonate.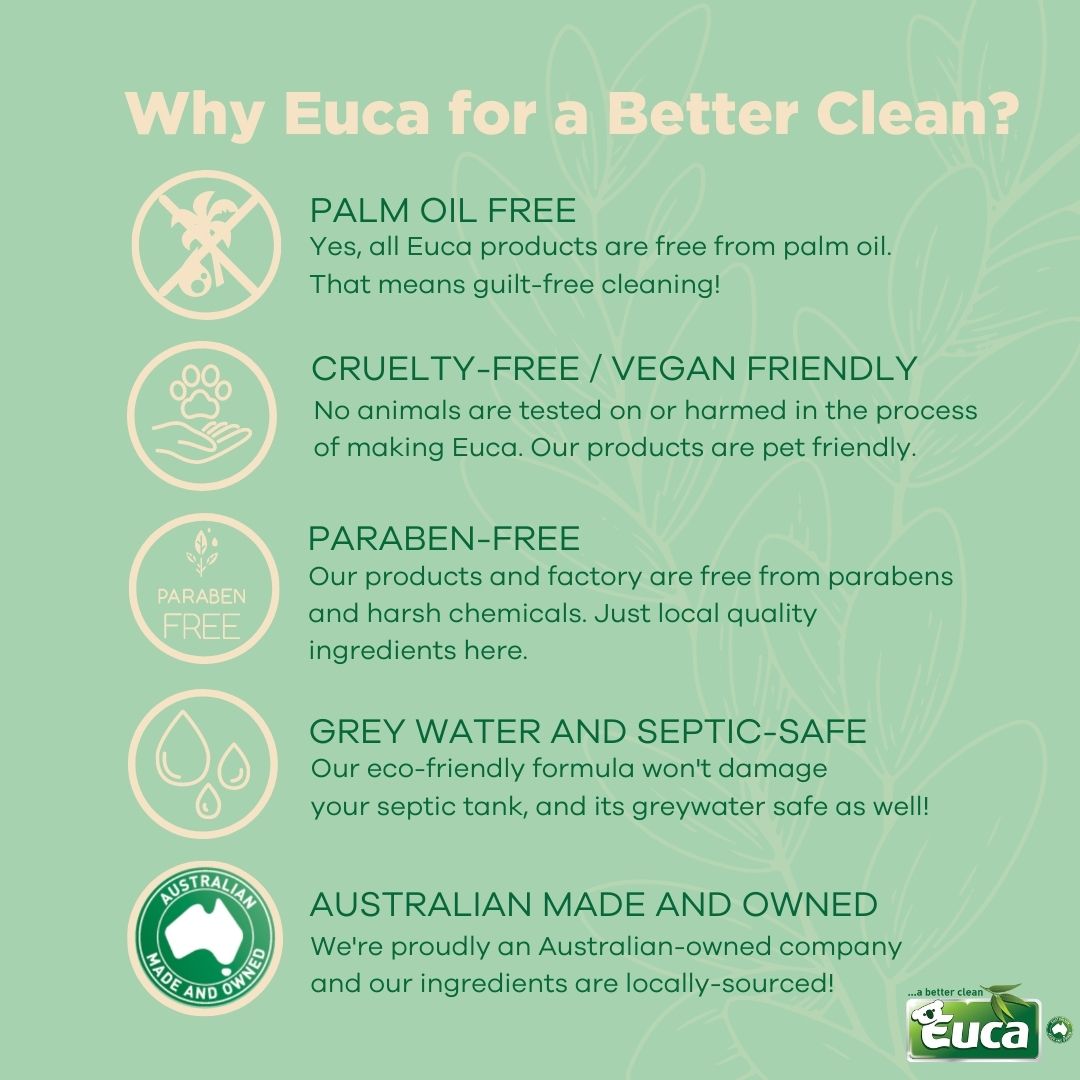 (Disclaimer: The number of washes is based on a Front Loader, to calculate the washes for a top loader you can halve or 3/4 the amount. Note all use is based on general soiling only. If washing heavily soiled loads, these will use more powder, also the opposite, if only general cleaning or small loads you can use less, meaning more washes than what we advise. If you have any questions feel free to chat to a Euca member for more detailed explanation.)
More Information

| | |
| --- | --- |
| Short Description | Get in quick – last stocks until Winter/June 22. |