Euca Outdoor Deck, Wall & Window Cleaner
Euca Outdoor Deck, Wall & Window Cleaner
$28.93 - $78.98
Cleans all deck surfaces, exterior walls, windows, sliding doors and roller doors.
Delivery & Return
The Euca Outdoor Deck, Wall & Window Cleaner cuts through the layers of built up dirt and grime, easily removing all soils while adding a protective layer to keep your areas looking cleaner for longer.
Made for use with all pressure washers (with a liquid / detergent dispenser system)
Perfect for hard to reach windows, eaves and even on roller doors where you need to really get in and remove road grime.
Watch the dirt fall away, then rinse and let dry. Who doesn't love easy cleaning?
For built up, heavy soiled areas, you can help the process along by scrubbing with a broom or mop.
Suitable for septic, bio and greywater systems. Also safe to use in modern sewage treatment systems.
Active Ingredients
Water, Tetrasodium Salt, Hydroxy Di Phosphonic Acid, Alpha Olefin Sulphonate, Sodium Xylene Sulphonate, Nonionic Surfactant, Di Ethyl Glycol, Coconut Di Ethanolamine, Fluoro Surfactant, Glutaral (Preservative) and Fluorescent Colouring.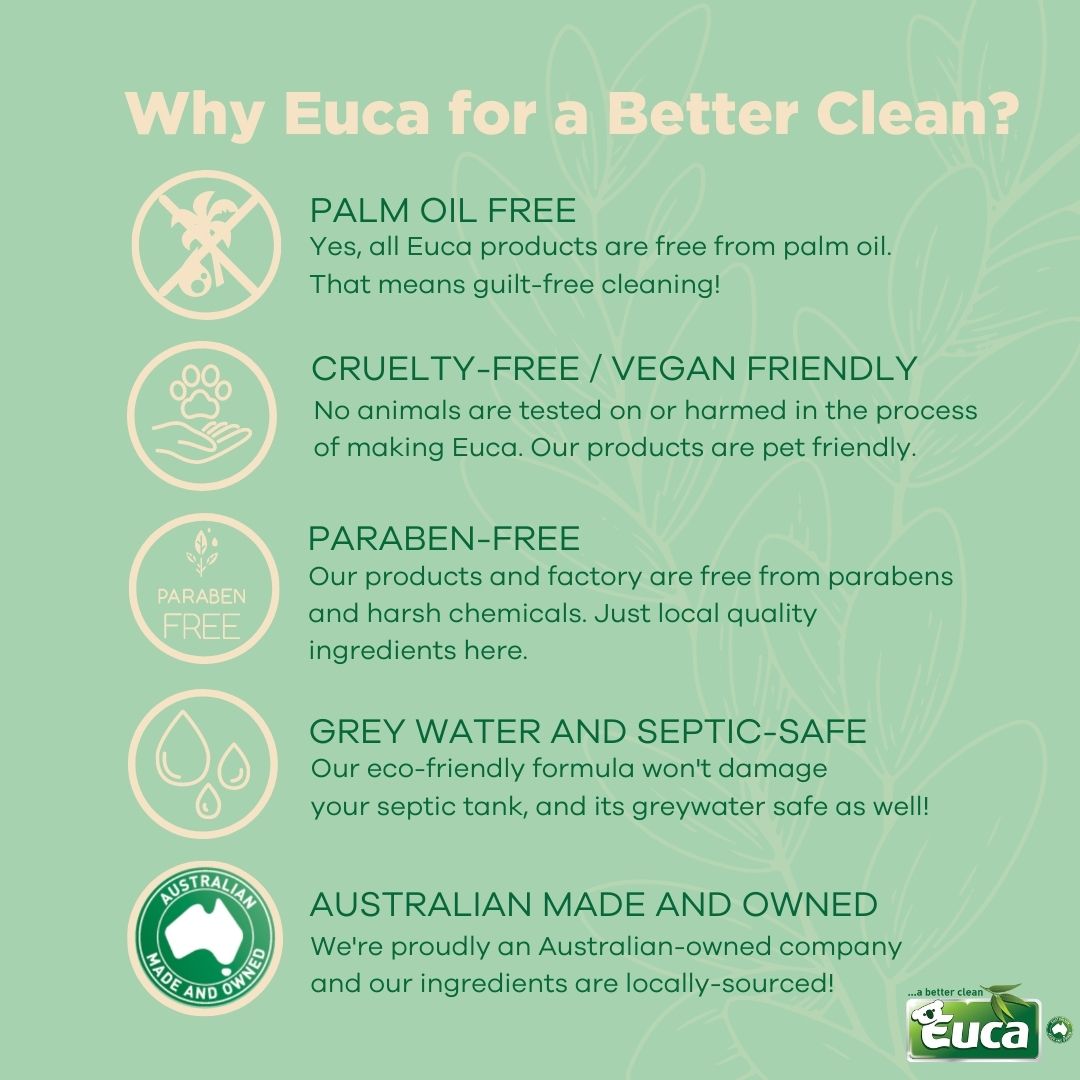 More Information

| | |
| --- | --- |
| Double Points | double points |
| Short Description | Cleans all deck surfaces, exterior walls, windows, sliding doors and roller doors. |