Euca Outdoor Furniture Rejuvenator & Cleaner
Euca Outdoor Furniture Rejuvenator & Cleaner
$11.99 - $29.92
Suitable for all exterior items exposed to weather.
Delivery & Return
Outdoor furniture looking not so perfect anymore?
This product is for you! The Outdoor Furniture Rejuvenator & Cleaner is perfect for when your plastic, metal, wooden and vinyl furniture and exterior items are looking a little tired and weathered.
A quick spray and wipe will bring them back to life again.
With a non-oily, yet glossy finish, it is designed to penetrate and protect against UV light and add a lustrous sheen finish.
The Outdoor Furniture Rejuvenator & Cleaner can be used on painted surfaces, alloy and stainless steel, will not cause rust as it usually protects.
Just apply, wipe and forget!
Suitable for septic, bio and greywater systems. Also safe to use in modern sewage treatment systems.
Active Ingredients
Water, Concentrated Silicone Emulsion Mixture, Anionic Fluoro Surfactant.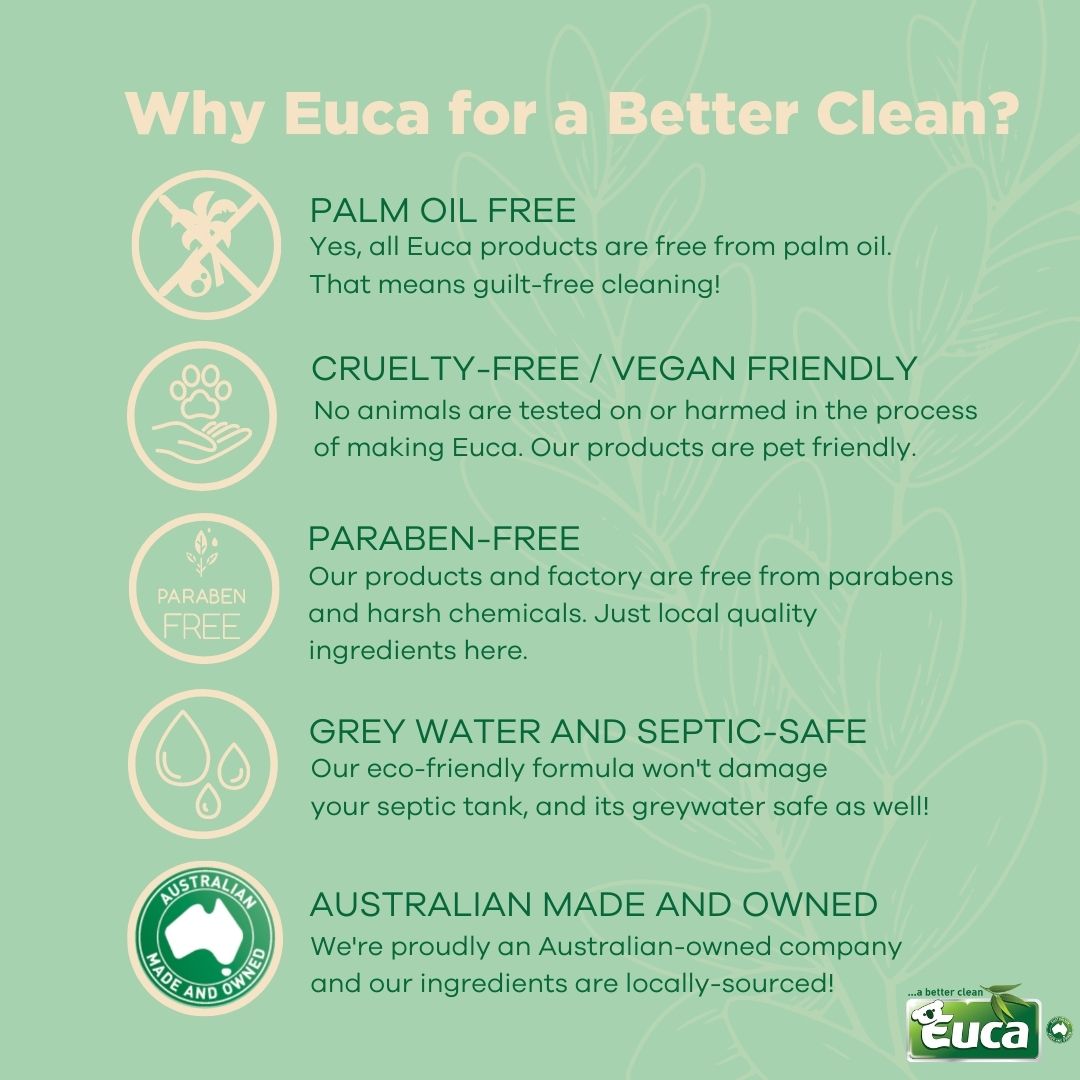 More Information

| | |
| --- | --- |
| Short Description | Suitable for all exterior items exposed to weather. |