EUCA Laundry Liquid Lavender
EUCA Laundry Liquid Lavender
$16.94 - $99.99
Get in quick – last stocks until Winter/June 22.
Delivery & Return
Euca Laundry Liquid is premium quality and ultra-concentrated – now in a limited edition Lavender fragrance. Enjoy the beautiful aromatic natural fragrance of the Lavenders purple flowers in your laundry!
Try our limited edition Euca Laundry liquid with Lavender. The fragrance from the oils of the lavender plant is believed to help promote calmness and wellness. It's also said to help reduce stress, anxiety, and possibly even mild pain. Enjoy the aromatic fragrance of lavender in your laundry this winter!
Please be assured, it's the same Euca blend, we have not altered its excellent cleaning ability, plus its still perfect for those with allergies and skin issues, plus perfect for grey water and septic systems!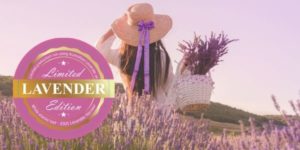 In fact, we believe we have underestimated the concentrate blend of Euca Laundry Liquid, so we have corrected our own recommended usage advise on the new labels, as we now recommend to use "even less" than previously, we think it's that good.
FRONT LOADER Light wash = 20ml – Medium wash = 30ml – Heavy wash = 40ml
TOP LOADER Light wash = 30ml – Medium wash = 40ml – Heavy wash = 50ml
Always feel free to contact us if you have any questions, we hope you enjoy the new look Euca Laundry Liquid.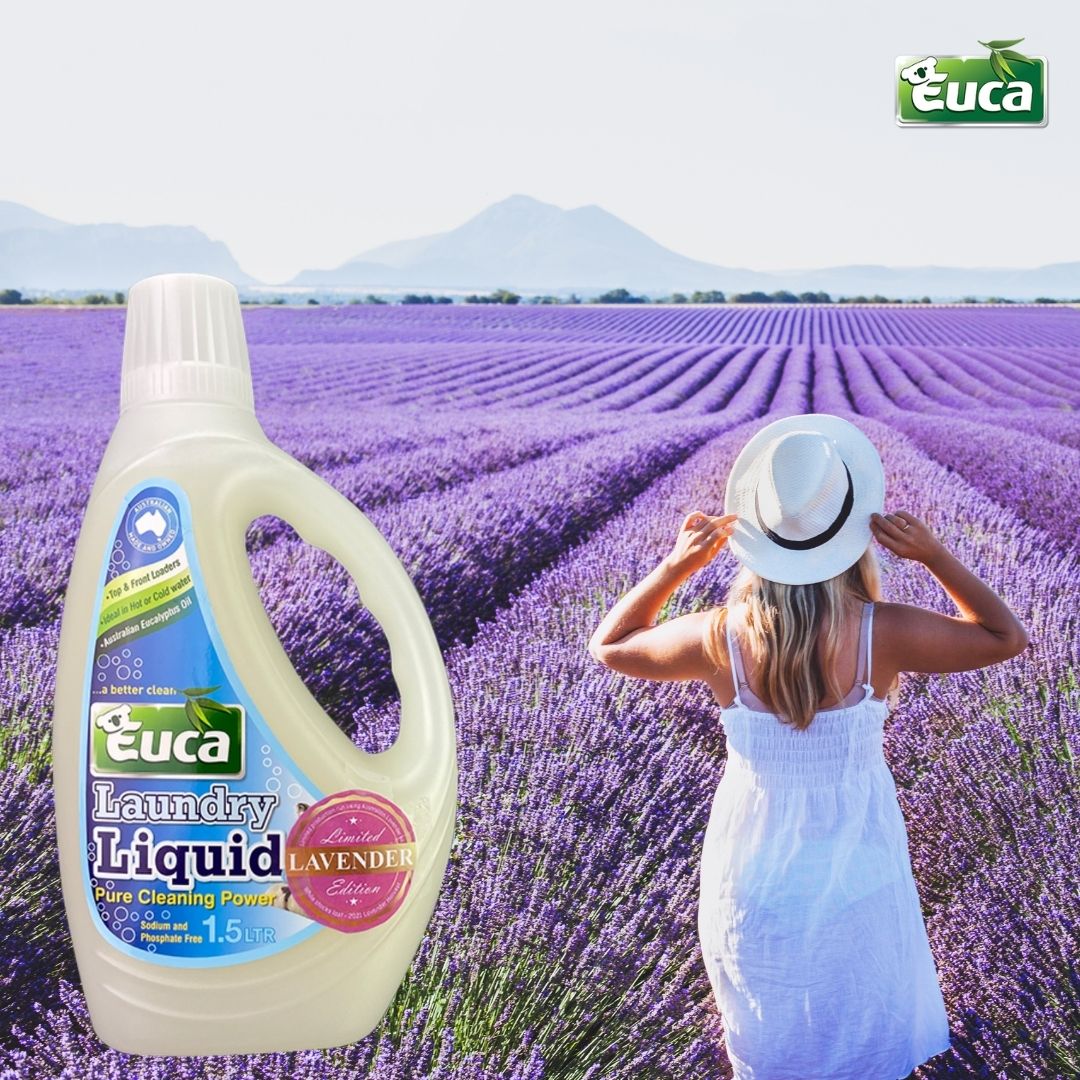 Fast acting premium concentrate
Removes stubborn soils & stains
Perfect for soaking
Ideal in hot or cold water
Low allergenic
Perfume free
Sodium, phosphate and synthetics free
Top and Front loading machines
Made with Pure Australian Eucalyptus Oil
Suitable for septic, bio and grey water systems. Safe to use in modern sewage treatment systems and traditional septic systems.
Euca actually cleans and protects the inside of your machine, so it lasts longer and smells fresh as well.
No animals are harmed to make Euca – we love all animals!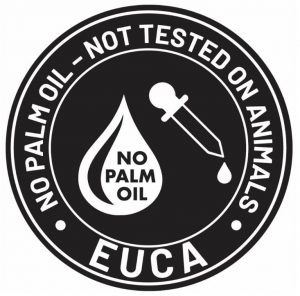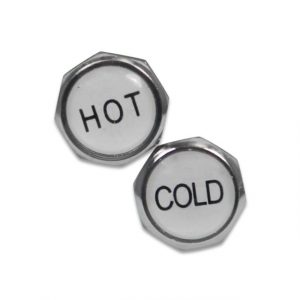 Our blend consists of the following; Coconut Di Ethanolamide, Eucalyptus Oil, Alkylbenzene Sulphonic Acid, Xylene Sulphonate, NL-8, Preservative, food colour Blue 185 and water.
________________________________________________________________________________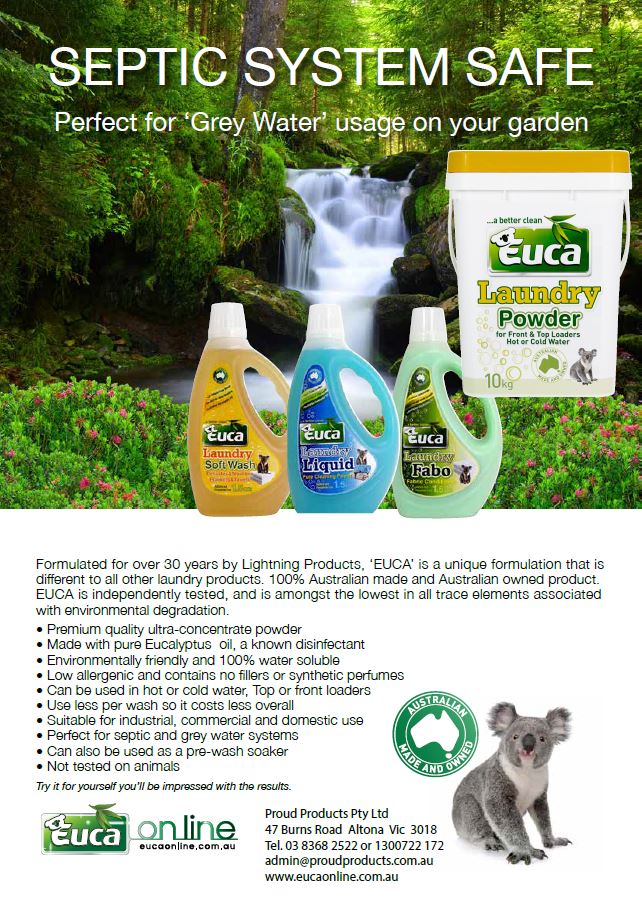 More information:
This is a made in Melbourne, fast acting liquid laundry detergent. Made to remove stubborn soils and stains from baby wear, work and sports clothes, yet gentle enough for all your normal washing. Euca does not have any added perfumes – so only utilises Australian Eucalyptus oil to clean plus deodorise naturally, making it the perfect environmental cleaner. This is the basis of why Euca is spoken so well of within the circles of those users that suffer allergies and skin problems. It's not a cure on its own by all means but used with other less intrusive products in the home it will help in keeping all those issues at bay.
The Liquid is sodium and phosphate free, still 100% soluble and Ideal for hot and cold, top and front loading washes.
The blend is a true premium concentrate so you use less per wash, so it lasts longer resulting in a very cost effective result compared to other leading brands
If you are living in the remote or country areas of Australia and rely on a septic system than Euca is the washing product you need to not upset the balance of the microorganisms that make a septic system work efficiently.
Similarly, within built up and remote areas, grey water usage has become a necessity and a major environmental change to reduce the waste of clean drinking water. Feel safe using the grey water from a Euca wash on your lawn and garden.
Another major benefit is Euca's ability to clean and protect your washing machine at the same time you use it, so it lasts longer and smells fresh as well.
Australian made right here in Melbourne.
(Disclaimer: The number of washes is based on a Front Loader, to calculate the washes for a top loader you can halve or 3/4 the amount. Note all use is based on general soiling only. If washing heavily soiled loads, these will use more powder, also the opposite, if only general cleaning or small loads you can use less, meaning more washes than what we advise. If you have any questions feel free to chat to a Euca member for more detailed explanation.)
More Information

| | |
| --- | --- |
| Double Points | Double Points! |
| Short Description | Get in quick – last stocks until Winter/June 22. |