Nothing makes you feel more glamorous, confident, and ready to take on the world than slipping on some gorgeous lingerie. Follow our five steps to washing silk, lace, and delicate intimates and keep them looking lovely and you feeling sassy for years to come.
What you need: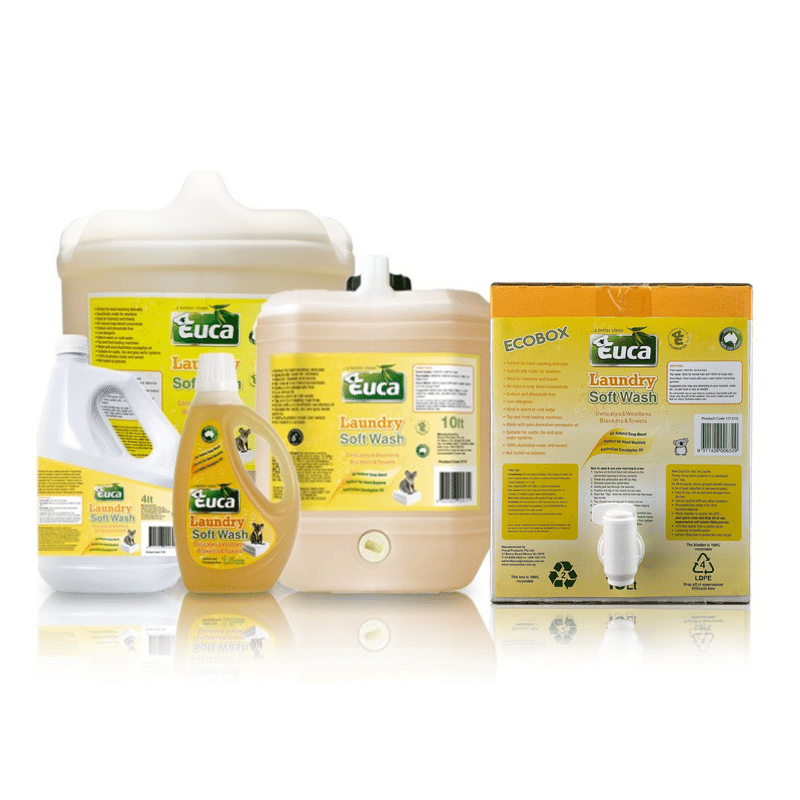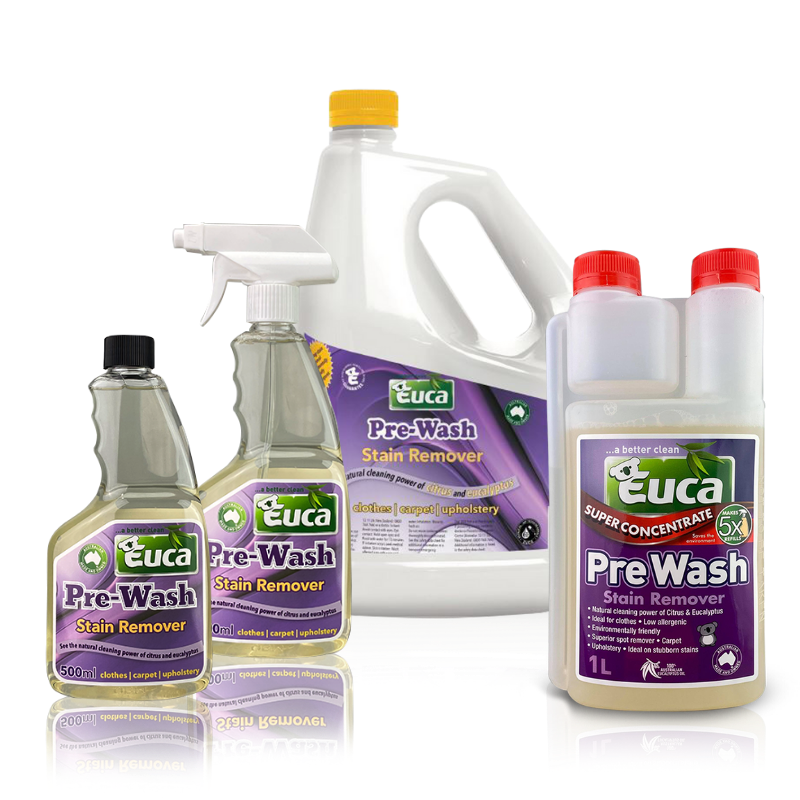 It's vital to understand that delicates-specific laundry liquids aren't a gimmick. Delicate formulas contain many of the same chemicals as standard enzymatic laundry detergents, but the enzymes have been reduced slightly in the case of our Euca Soft Wash Laundry Detergent. This is done so that the formula can remove stains without harming natural and delicate fibres such as wool, silk, and lace. The Euca Soft Wash Laundry Detergent is still effective, but it is less adaptable in terms of keeping your delicates clean.
Instructions:
Sort your delicates first by similar colours, then by structure and detail. Non-wire, cotton, and sports bras can be washed in the washing machine, but underwire, lace, and pushup bras should always be hand washed.
Spot treat any stains and remove body oils, make-up, or bodily fluids with Euca Pre-Wash Stain Remover. Spray immediately on the affected region and leave it to work for 5 to 30 minutes.
Fill a washtub or basin with cold or warm water and Euca Soft Wash Laundry Detergent before hand washing your delicate underwear. Soak each item in water for up to 30 minutes, then gently wash it. Rinse under running water until the water is clean. Be sure not to wring your undergarments.
Run a delicate cycle for the bras and undies that you sorted previously and are safe to put in the machine. Make sure any clasps are fastened and that you wash them in a delicates bag so they don't become twisted, snagged, or ripped in the machine. Depending on the size of your load, add the proper amount of Euca Soft Wash Laundry Detergent.
Lay your delicates flat to dry to help them retain their form. Lingerie should never be dried in the dryer because it might cause the elasticity of your items to degrade. Heat can reduce the moisture-wicking effectiveness of sports bras while washing them.
With Euca, you can never go wrong with your laundry. Experience the cleaning power of Euca Soft Wash Laundry Detergent and Euca Pre-Wash Stain Remover. To browse our full range, visit our online shop today.